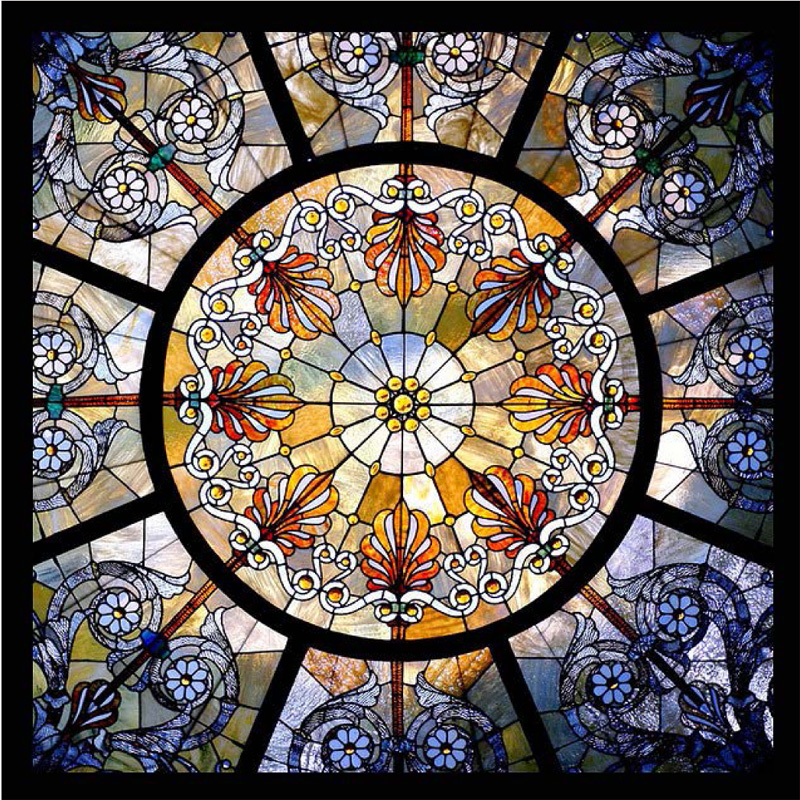 A Bit about our Stained Glass Dome Artists
Adding a stained glass dome to your structure is sure to provide luminous beauty and create an additional light source that brightens a space or creates a dramatic mood. While having a stained glass dome is a great idea, it does require great skill and artistry, so it is important to find a company that offers those qualities.
What Goes into Making a Stained Glass Dome?
A stained glass dome, like all stained glass products, involves incredible skill to design and manufacture. First, the stained glass design has to be created and mapped out to work within a grid system in which most of the stained glass products are manufactured. This modular design process makes it easy to make these stained glass designs into any shape and assists in installation. However, careful planning is essential to ensure that the final product turns out like the initial design.
Stained glass artists also must be familiar with traditional stained glass processes and new technology to make the stained glass domes. This involves knowing how to work with the materials and create these stained glass products by hand. Considerable time and skill go into manufacturing each piece.
Our Stained Glass Artists
At Stained Glass Inc., our team of artisans has worked on numerous well-known buildings across the country and around the world. These famous buildings include the Smithsonian, The National Museum of the American Indian, The United States Capitol, The Pentagon, and Notre Dame. Their stained glass artistry can be found at many cathedrals, basilicas, and churches as well as on display at hotels, casinos, restaurants and universities.
Many of our craftsmen and master artisans have over 20 years of experience in working with stained glass and creating all types of products, including stained glass domes. This skilled team is committed to providing the best quality and innovative design.
The artists will tell you that they love what they do and that passion certainly shows in every stained glass piece they create. While they know that the best materials are an important aspect, the materials are nothing without a focus on the details, quality, and concern to make sure that the final product is what the client wants.
The stained glass artists enjoy working with each client on the stained glass domes and other stained glass projects. Helping clients create that stained glass dome of their dreams is a satisfying experience for them.
More Benefits to Partnering with Stained Glass Inc.
In addition to the skilled artists we offer, Stained Glass Inc. also delivers other benefits. These benefits include stained glass products that do not use any lead, polymer glass proven to be stronger than regular glass, and rich mineral pigments designed to hold the color for years to come. With a convenient design, production, and installation process as well as factory-direct pricing and free estimates, Stained Glass Inc. offers exceptional value.
Get Your Stained Glass Dome Estimate
To learn more about our artists and working with them to create your stained glass dome, please fill out our contact form or call our team of stained glass specialists at 903-454-8376.